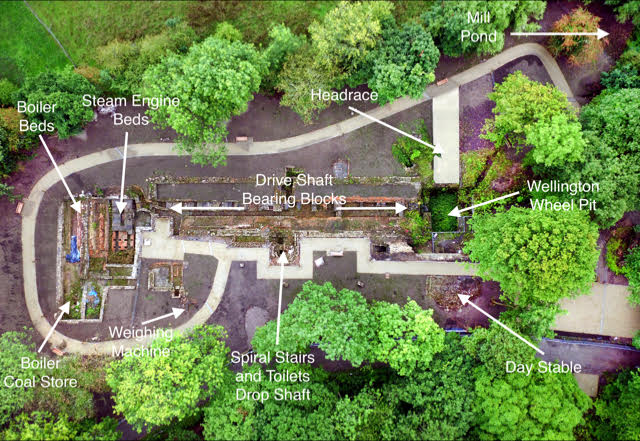 The Latest Aerials from Mellor Mill, landscaping completed with some hedges to plant in the Autumn and the interpretation boards to go up in a couple of weeks.
Editor's note:
Seven year ago...the very early days.... the first enrty of Bob's Blog
In April 2011, the Trust was awarded £15,000 from the Association for Industrial Archeology, which with £5,000 from the Trust will be used to uncover the Wellington wheelpit for public view. Bob tells the story of the wheelpit, the continuing excavations in front of the mill and the bid to the Heritage Lottery Fund to open up the whole of Oldknow's industrial complex.