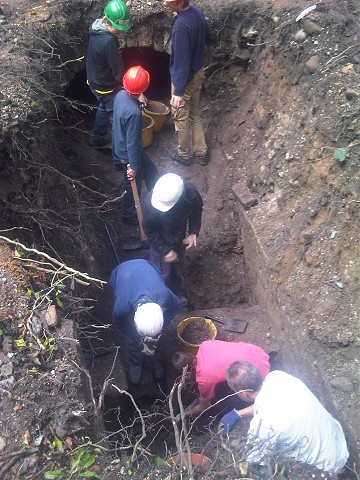 Richard has been working to try and get down to the floor of the Waterloo driveshaft tunnel.  
Finally today, with the help of Explorer Scouts from Bolton, his spade scraped on the smooth paving slabs on the floor of the tunnel. 
It is a tough job as the only way to clear the tunnel is bucket by bucket.