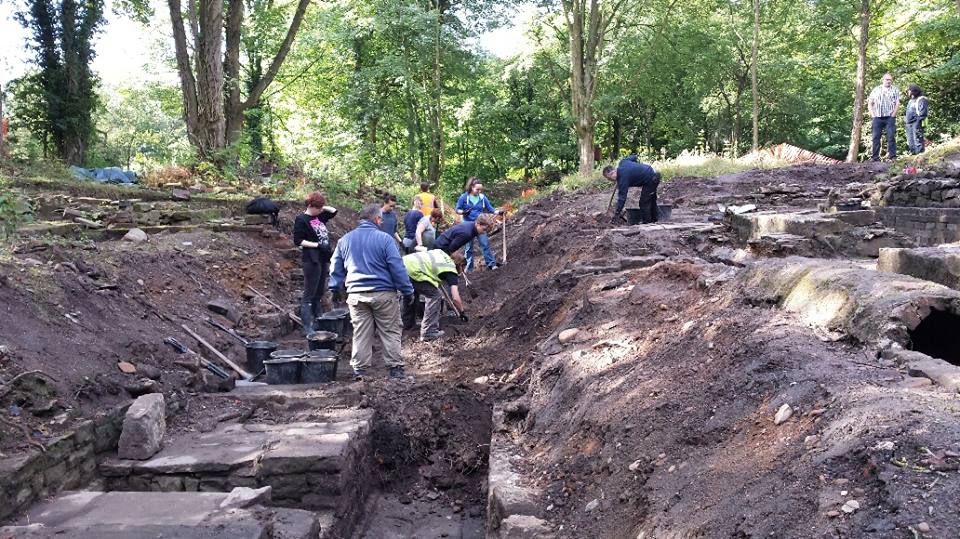 Become a Friend of the Mellor Archaeological Trust
Friends of the Mellor Archaeological Trust was set up in 1999 to support the work of the Trust in uncovering the archaeology and heritage of Mellor. Initially, the emphasis was on the Old Vicarage site, but it now includes the excavations at Shaw Cairn and Mellor Mill as well as a general interest in the historic landscape, houses and mills of the area.
Although large grants from the Heritage Lottery Fund have enabled the Trust to carry out major projects, the support of the Friends plays a critical part in the provision of the necessary matching funds and in enabling other smaller projects and activities, such as the excavations at Shaw Cairn, to be carried out. Without this support, other smaller grants and the income from publications and events, the Trust would not be able to function.
Membership
Though we try to keep costs down to a minimum, membership has,regretfully, been raised to £10.This reflects increasing costs and commitments. We particularly thank those who are able to include an additional donation. Please just complete the form on the last page of the pdf file, linked below, and return it to Ann Hearle. For this modest amount, renewable each September, Friends have preferential booking for Trust events that are open to the public, receive newsletters and are invited to a special Friends evening each year.
Click pdf form for a Friends Membership Form 2018-2019.