Welcome to the web site of Mellor Archaeological Trust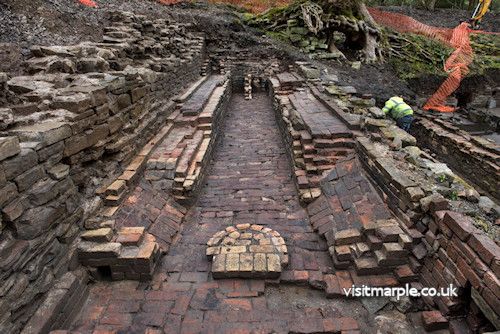 Mellor Mill 2016
Mellor Mill foundations exposed by Mellor Archaeological Trust. Photo Arthur Procter.
Coming up:
Marple Lime Kilns
Talk & discussion with Historic England on behalf of FOLK (Friends of Oldknow's Lime Kilns)
Historic England will be in there to discuss their role in relation to the Lime Kilns and how they can support FOLK and the future investigations and works at the site.
Open to all, Date: Tuesday 3rd of July 2018, Time: 7.30pm - 8.30pm/9pm at the Marple Forces & Social Club, Lime Kiln Lane, Marple SK6 6BX
Greater Manchester Archaeology Festival
The first Greater Manchester Archaeology Festival was held in June 2017. The 2018 festival runs from 21 June to 24 June. It is organized by the Centre for Applied Archaeology in the School of Environment and Life Sciences at the University Salford, in conjunction with the Greater Manchester Archaeology Federation. The Festival aims to increase access, encourage the exploration, and celebrate the archaeology of Greater Manchester.
Click Greater Manchester Archaeology Festival Blog for details of the events, over 4 the days of the festival.
Where is Mellor?
Now on the edge of Stockport in Greater Manchester, Mellor's location is historically important. 
On the south-west and north-west, it is bordered by the two great rivers, Goyt and Etherow, which drain the SW Peak District and join to form the Mersey at the lowest point of Mellor.
On the east, a high ridge overlooks a valley, behind which is Kinder Scout. Three spurs, separated by brooks, project west from the ridge.